We are currently looking for a Head of Recruitment with strong headhunting experience in the IT area to join our team and help us pick up top talents from the market and build a recruitment team.
In this position, the Head of Recruiting oversees the business's overall recruiting and sourcing mission, vision, and long-term strategy.
The Head of Recruiting develops innovative sourcing strategies and tactics and ensures that there is a consistent and positive candidate experience, which increases the prospects of acquisition and retention of talent for the business.
You will have a chance to create, build and develop a dynamic growing software house team. Currently we are a team of 70 people but till the end of this year we plan to grow up to 200. Your ideas, initiative, dynamic performance will be supported and encouraged.
100% Remote
You can work 100% remotely from anywhere in the world.
Connect with us from sunny Tenerife or one of our co-working offices.
Shared workspace offices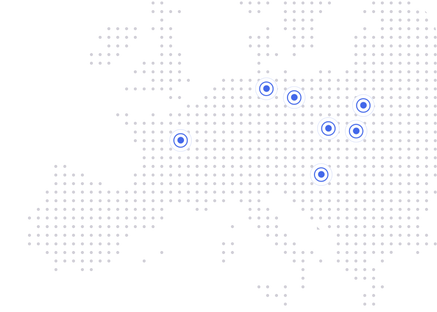 Salary Ranges
We actually do want you to get as much as possible since we want to see great results.
Mid

Senior

Architect
Engagement Type
We offer B2B or contract of mandate with 20 paid vacation days. However, if proposed agreements are a hindrance, do not hesitate. We will figure it out.
16 000 - 24 000 PLN
20 paid vacation days.
Essential Skills and Expertise
Entrepreneurial: You are energetic and action-oriented, deftly navigating whatever is in front of you, easily seeing and seizing opportunities, creating a vision and a novel idea for a competitive advantage

Headhunter: You are experienced in finding the best talents and have the ability to manage expectations

Team Leader: You coach members on achieving goals and developing necessary skills that get results, develop team strengths and improve weaknesses, identify team goals and evaluate team progress

Team Builder: You know how to help individuals work as a cohesive group where all members feel invested in the direction and accomplishments of the team. You are able to navigate a team in the way that all members have input towards developing goals and defining the steps to take to reach those goals.

Proactive: You are a curious and open-minded person who is eager to learn new methods, search for unknown recruiting paths and implement new tools and services in a way that helps us grow. You conduct research and translate trends into creative and innovative practices, maintain a strong understanding of how the innovative trends and competitive landscape affect the business, and identify the most suitable recruiting and sourcing approaches that support high-performance hiring

Goal-oriented: focused on reaching and completing recruiting tasks to achieve a planned outcome.

Language: Fluency in English is a must.
Your Role and Responsibilities
Getting onboard top talents from the market

Building strong talent pipelines for a company's current as well as future staffing needs

Leading by example

Defining hiring criteria

Guarantee quality and volume of candidates

Researching updated sourcing techniques
Reach for excellence | We aim for excellence every day

Have an impact | We strive to make a difference

Thrive together | We want to become the European leader together

Be humble | There is always room to learn:s from each other and from our clients, and we are eager to improve ourselves individually and collectively
Maciej
Head of Development
Bartosz
Head of Recruitment
Wiktor
Head of People & Operations
Wojciech
Senior Frontend Developer
Place for you
Your position Perks & Benefits
Everyone in the team is an individual who is a team player. We share our ideas.
100% Remote
Work Scheme

International
Integration Trips

Training &
Mentoring

Multisport &
Social Activities

20 Days of
Paid Vacation

Private Healthcare
Insurance

Personal Office
Device Equipment

Custom Slack
Emoji Icon

Flexible
Working Hours
We are a Cracow-based software house that provides web development services to customers worldwide. The technologies we mainly use are Java and JavaScript. The flat structure in our company makes you feel at home.
We will fully support your career path and help you identify both your potential and areas for improvement. Most importantly, we expect from you eagerness and willingness to learn and grow.
We do not cut your wings, we help you fly!
We will play it to anybody who ever wondered what is it like to work with us. Everybody in here is just genuinely himself and we believe you can tell it from the look on our faces. We are a team of hard-workers but fun and endorphins are just in our blood.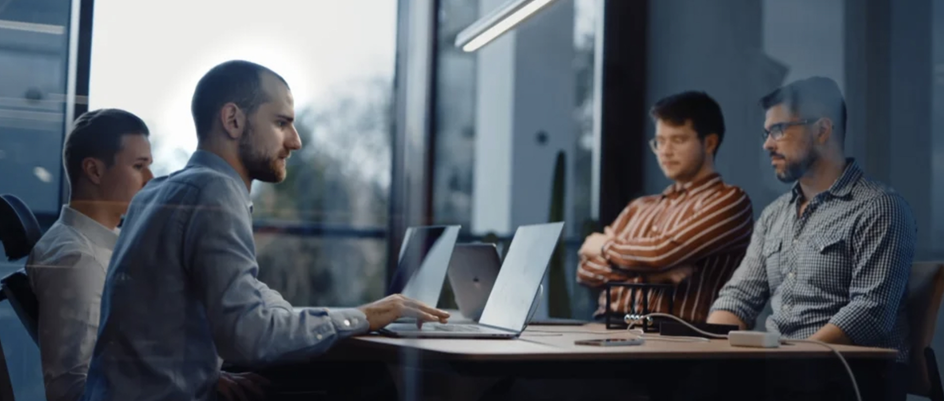 Any Questions?
Talk to Wiktor
We are looking for creative, talented people with a collaborative mindset.
We give you the freedom to express your creativity and develop
professionally as an individual.