Digital Colliers in numbers
4+

Years on
the Market

120

People
on Board

20

Development
Teams

14

Thriving
Projects
Everyone has that world-changing lightbulb moment, but without the skillset to pull it off, great ideas fall by the wayside. This time it didn't happen. In 2017, Digital Colliers was founded by two brothers and their good friend with the ambition to seek change in the IT industry. They started as a small team specialized in building websites and quickly became team providers forming platforms for world-renowned companies.
I never dreamed about success. I worked for it. - Estée Lauder
Mission

Our mission is to exceed the expectations
of the companies we work with by providing
them with extensive services and top
specialists in the industry.

Philosophy

We take pride in every person working at
Digital Colliers being a cunning, independent,
and agile individual who follows our
fundamental Born2solve principle.
Work as a Team

We believe that when different people
come together with different inputs,
something magical happens, and the
output of such friction is truly big.

Focus on the Result

Working in a goal-driven environment
makes for a much more productive and
enjoyable experience for everyone.
What counts is the end outcome.

Keep Learning

There is always something new to learn,
both from one other and from our clients,
and we are ready to grow as individuals
and as a digital team.

Honesty & Feedback

We must not be hesitant to speak
up and provide frequent, true, honest
feedback to each other in order to assist
one other progress.
Our Creative
Culture
Our studios may be separated geographically, but our interest unites us in a creative and collaborative working environment. Our team represents innovation, professionalism, personal growth, and fun. We embrace a wide range of cultural backgrounds, knowledge, and experiences to create truly unique working spaces.
Co-working Offices

We are currently renting multiple co-working office spaces around the world to meet the needs of our teams.

Exclusive Community

Digital Colliers is a network of future oriented professionals that inspire themselves and those around them.
We Make a
Difference
Setting up new standards in high-tech software development, we believe that redefining the IT industry is a collective effort. We express the necessity of sharing our expertise by publishing articles, partnering with world-leading companies, giving public speeches at conferences, and hosting events for tech communities.
Top Tech Events

We are consistent in promoting new solutions by active involvement at conferences in London, Berlin, Miami.

Professional Speakers

We are committed to engaging with the tech community to build trust, share knowledge, and exchange ideas.
Our
Clients
Our clients include SMBs, corporations, and startups
seeking team augmentation for their businesses.

"Outstaffing with Digital Colliers helped us build a new, strong development team in a professional manner with a responsive turnaround time."


"Their expertise and team's experience elevated our cooperation to the next level, which allowed us to create a complete and refined product."


"They had an apparent picture of what we needed to achieve and always suggested several thoughtful solutions."


"We needed an application that would manage all of the daily assignments to better organize the cooperation and improve the received orders' distribution. They did it."


"They demonstrated foresight, planning, and a high level of technical understanding combined with excellent customer service and great communication skills."


"At AMW, we don't own a development department, and that's where Digital Colliers came in. Simple processes, a strong HR team, and a generous pool of specialists."


"Digital Colliers is like an extension of our team. They have helped us make huge strides on our solutions and achieve a core system that we can depend on."

Shared
Workspace
Our office's location was chosen based on the potential partnerships, business inquiries, and current market needs.
Each of them provides a creative and positive environment satisfying for both clients and employees needs.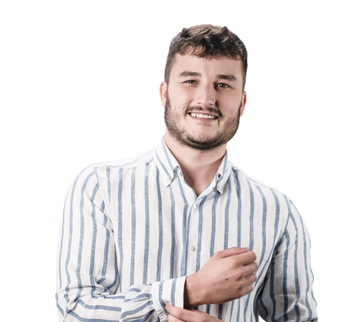 Scale Your
Business
We're happy to contact, and provide
you with all the relevant information.
Let's talk business opportunities.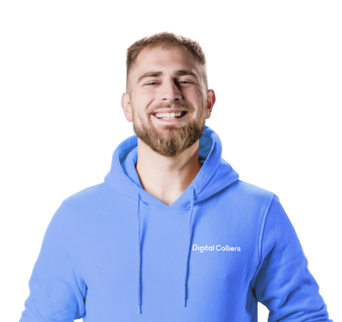 Become
One of Us
Become a member of our growing team,
and build the digital future with us.
Start progressing your career.