At Digital Colliers, along with our dynamic growth, we are creating a new Recruitment Team. Our ambition, and - since you may be interested – your potential goal for 2022, is to hire 120 IT Specialists and triple the size of Digital Colliers.
100% Remote
You can work 100% remotely from anywhere in the world.
Connect with us from sunny Tenerife or one of our co-working offices.
Shared workspace offices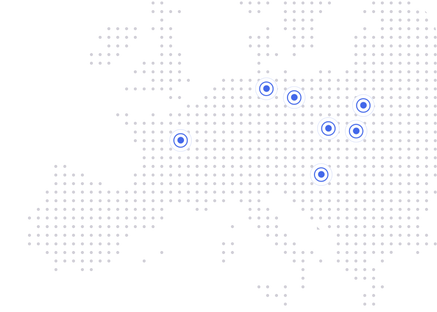 Salary Ranges
We actually do want you to get as much as possible since we want to see great results.
Junior

Mid

Senior
Engagement Type
We offer B2B or contract of mandate with 20 paid vacation days. However, if proposed agreements are a hindrance, do not hesitate. We will figure it out.
6 000 - 12 000 PLN
20 paid vacation days.
Your role is crucial for growth because you will
Be responsible for the full hiring process

Establish performance metrics and drive a high-performance culture

Evaluate and improve the recruiting process

Providing excellent candidate experience for developers with tech stack such as Kotlin, Java, JavaScript, .NET, Golang
Proven solid experience in IT recruitment (at least 1 year)

Be self-motivated and feels comfortable working with minimal supervision

Be definitely a "social person", who is eager to network and talk to others and has enough empathy to understand others needs

Autonomously execute multiple tasks and prioritize deadlines to get the job done

Good communication skills in English (minimum B2).
What else makes us tickle
You are ambitious, humble and the startup spirit attracts you

You have a team spirit and the desire to share your knowledge

You are #born2solve. When you see a problem, you see its solution.
How we will support you in achieving success
Ensure appropriate budget for advertisements and job-boards (80% of our actual employees applied to us via job-boards)

Provide projects with the most attractive rates and tech stack on the market

Create a truly flexible working culture with a strong emphasis on work-life balance

Appreciate your experience and give you the ability to skip several levels of our structure and show your ideas directly to the CEO and CTO

Motivate with attractive bonuses for placements (bonus for each placement + quarterly bonus for team achievements)
First Call

First, short interview to know each other and talk about yours and ours expectations

Quick Task

A quick task, which will be selecting candidates suitable for the project on the basis of the provided CVs and details

Simulated interview

A simulated recruitment interview that you will conduct with a developer which you chose in the previous task

Last interview

Recruitment Final Stage - interview with our Head of Finances.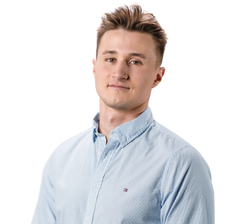 Maciej
Head of Development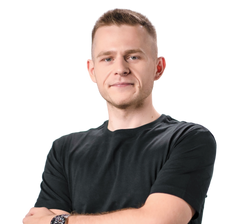 Bartosz
Head of Recruitment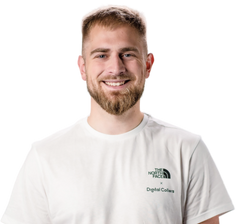 Wiktor
Head of People & Operations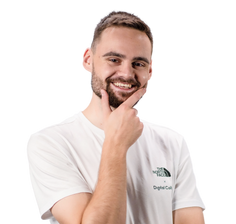 Wojciech
Senior Frontend Developer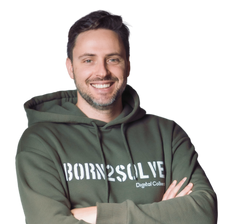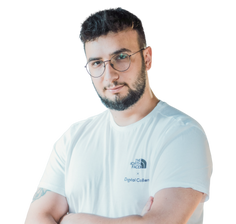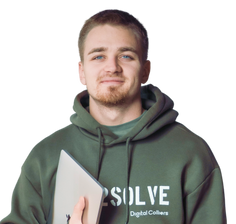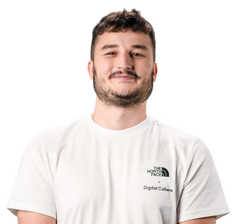 Place for you
Your position Perks & Benefits
Everyone in the team is an individual who is a team player. We share our ideas.
100% Remote
Work Scheme

International
Integration Trips

Training &
Mentoring

Multisport &
Social Activities

20 Days of
Paid Vacation

Structured Career
Progression

Personal Office
Device Equipment

Custom Slack
Emoji Icon

Flexible
Working Hours
We are a Cracow-based software house that provides web development services to customers worldwide. The technologies we mainly use are Java and JavaScript. The flat structure in our company makes you feel at home.
We will fully support your career path and help you identify both your potential and areas for improvement. Most importantly, we expect from you eagerness and willingness to learn and grow.
We do not cut your wings, we help you fly!
We will play it to anybody who ever wondered what is it like to work with us. Everybody in here is just genuinely himself and we believe you can tell it from the look on our faces. We are a team of hard-workers but fun and endorphins are just in our blood.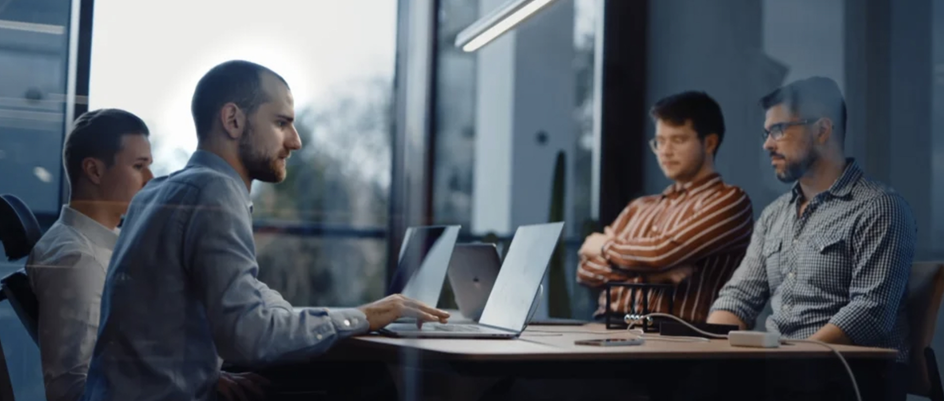 Any Questions?
Talk to Wiktor
We are looking for creative, talented people with a collaborative mindset.
We give you the freedom to express your creativity and develop
professionally as an individual.