We are currently looking for a Senior Backend Developer to join our team, and help us develop one of the verticals in our core project - The innovative Lottery SaaS Platform.
We write the project in Kotlin, but we believe that for a good programmer, a language is only a tool, so we do not require you to know Kotlin in-depth.
However, if you are an unrepentant confesser of Java and you do not want to develop in other technologies, we have a job on another project to offer. Leave us your CV, let's call you and tell you about all the details of the project.
100% Remote
You can work 100% remotely from anywhere in the world.
Connect with us from sunny Tenerife or one of our co-working offices.
Shared workspace offices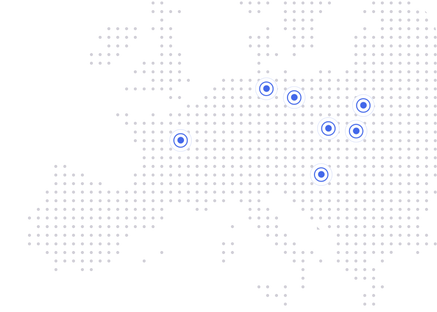 Salary Ranges
We actually do want you to get as much as possible since we want to see great results.
Mid

Senior

Architect
Engagement Type
We offer B2B or contract of mandate with 20 paid vacation days. However, if proposed agreements are a hindrance, do not hesitate. We will figure it out.
20 000 - 25 000 PLN
20 paid vacation days.
Your role and responsibilities will focus on these key areas
Working on an innovative lottery SaaS platform that's made up of a complex ecosystem of web applications

Developing new features, solving technical problems, performing code reviews

At the beginning of our cooperation develop Shopfront - a generic frontend that renders dynamically based on the configuration provided from the backend.
Tech Stack
The below skills are essential when applying for this position.
Hexagonal Architecture

Regular
We're Looking for Someone Who Has
Proactive attitude and approach to solving problems

At least 5 years of experience in developing advanced web applications for commercial projects

Commercial experience in Kotlin or willingness to learn it

Experience in a microservice architecture

Good understanding of hexagonal architecture

Good understanding and skills in creating modern API based on REST

Willingness to be up to date with the newest technologies
An additional plus will be
Knowledge of Kotlin, Ktor, Koin, GraphQL, and REST

Experience with Kubernetes, Helm, GitLab CI/CD, AWS

The ability to write E2E tests using Cypress

The ability to write unit-test using Jest
First Call

A half-hour call with our recruiter

Dev Call

One-hour technical assessment

Offer

We are able to complete the entire process in 1 week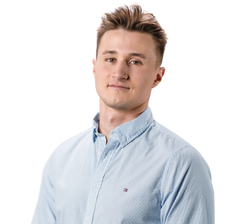 Maciej
Head of Development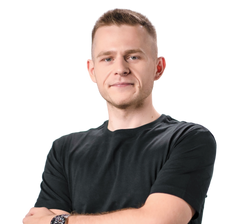 Bartosz
Head of Recruitment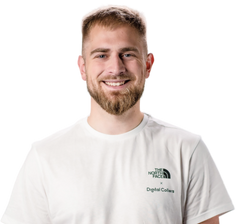 Wiktor
Head of People & Operations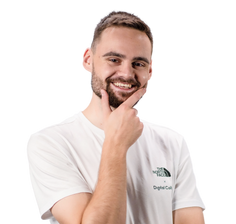 Wojciech
Senior Frontend Developer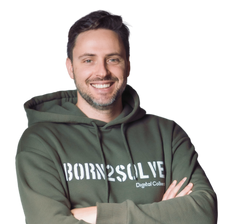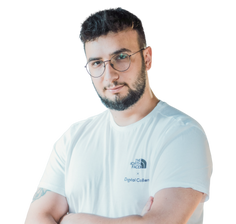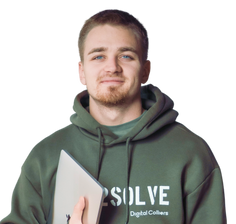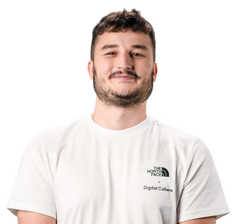 Place for you
Your position Perks & Benefits
Everyone in the team is an individual who is a team player. We share our ideas.
100% Remote
Work Scheme

International
Integration Trips

Training &
Mentoring

Multisport &
Social Activities

20 Days of
Paid Vacation

Structured Career
Progression

Personal Office
Device Equipment

Custom Slack
Emoji Icon

Flexible
Working Hours
We are a Cracow-based software house that provides web development services to customers worldwide. The technologies we mainly use are Java and JavaScript. The flat structure in our company makes you feel at home.
We will fully support your career path and help you identify both your potential and areas for improvement. Most importantly, we expect from you eagerness and willingness to learn and grow.
We do not cut your wings, we help you fly!
We will play it to anybody who ever wondered what is it like to work with us. Everybody in here is just genuinely himself and we believe you can tell it from the look on our faces. We are a team of hard-workers but fun and endorphins are just in our blood.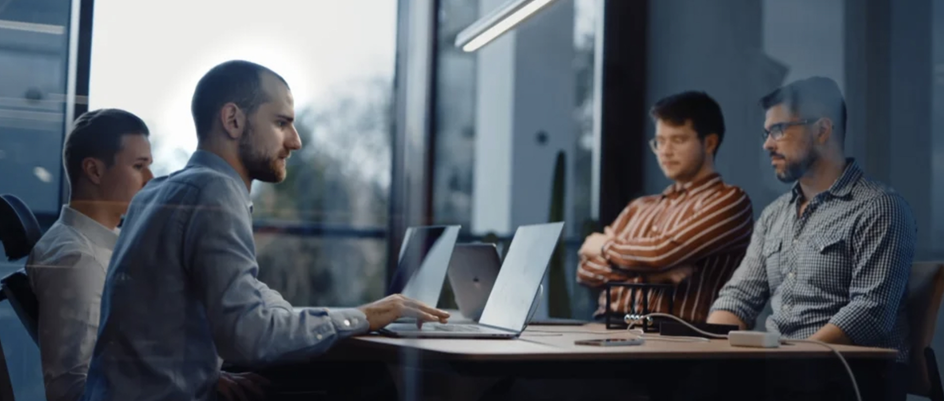 Any Questions?
Talk to Wiktor
We are looking for creative, talented people with a collaborative mindset.
We give you the freedom to express your creativity and develop
professionally as an individual.